For decades, people have talked with the Smithsonian via amateur radio.
In 1976, staff at the National Museum of History and Technology opened the exhibition A Nation of Nations for the United States' bicentennial celebration. The last section of that exhibition, called "A Nation Among Nations," was devoted to international communications, including underwater telegraph cables and short-wave radio. Curator Bernard Finn, radio historian Elliot Sivowitch (K3RJA), and collections manager Ray Hutt (AA4SI), decided that an amateur radio station would be a great way to bring a live activity to the exhibition. The station would introduce visitors to the history of radio communications, and showcase amateur radio as one way people around the world communicate.
As Finn later recalled, "We had no problem selling [the idea]." The US Federal Communications Commission (FCC) authorized an unusual call sign for the station: NN3SI. In the United States, most station calls east of the Mississippi River begin with the letter W, while those to the west begin with K. For this special station, NN stood for Nation of Nations, radio zone 3, and SI for Smithsonian Institution. A dedicated cadre of local HAMs volunteered to operate the station 364 days each year. (The Smithsonian closes on December 25.) The American Radio Relay League provided financial support, and several manufacturers donated equipment. In July 1976, station NN3SI for the first time called "CQ," a radio operators' way of saying "is anyone there?" Responses soon poured in.
NN3SI operators used both voice and Morse code to communicate on a range of frequencies from 3.5 to 450 megahertz. Having two operating stations working different frequencies meant that sometimes visitors could watch as one operator talked with a contact, while another used a wireless key to send code. In 1981, the museum's name changed to the National Museum of American History (NMAH). By that time A Nation of Nations had closed and NN3SI moved to another exhibition, Person To Person. Opened for the centennial of Alexander Graham Bell's telephone, Person To Person focused on communications history. The exhibition placed telephones in the larger context of how people communicate, so the story of HAM radio fit well.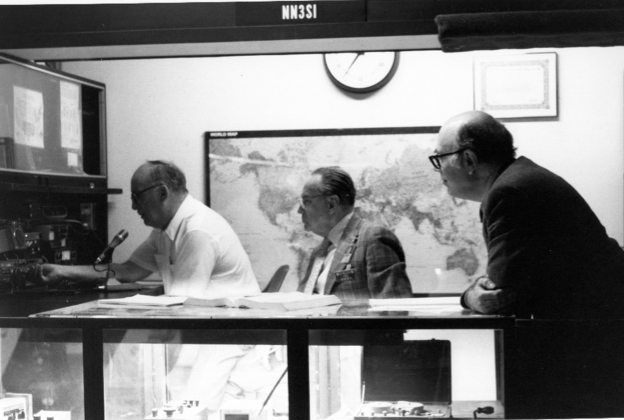 Person To Person closed in 1988 to make way for a new communications exhibition, and NN3SI temporarily operated from office space on the museum's 5th floor. The new exhibition, Information Age, opened in 1990 with NN3SI in a corner near a display about the Internet. Information Age used mannequins throughout the exhibition to represent people interacting with various communications devices, from telegraph keys to computers. NN3SI operators, sitting motionless, intent on hearing a poor quality radio contact, occasionally startled visitors. The visitors mistook them for mannequins, only to be surprised when the operator turned and said hello.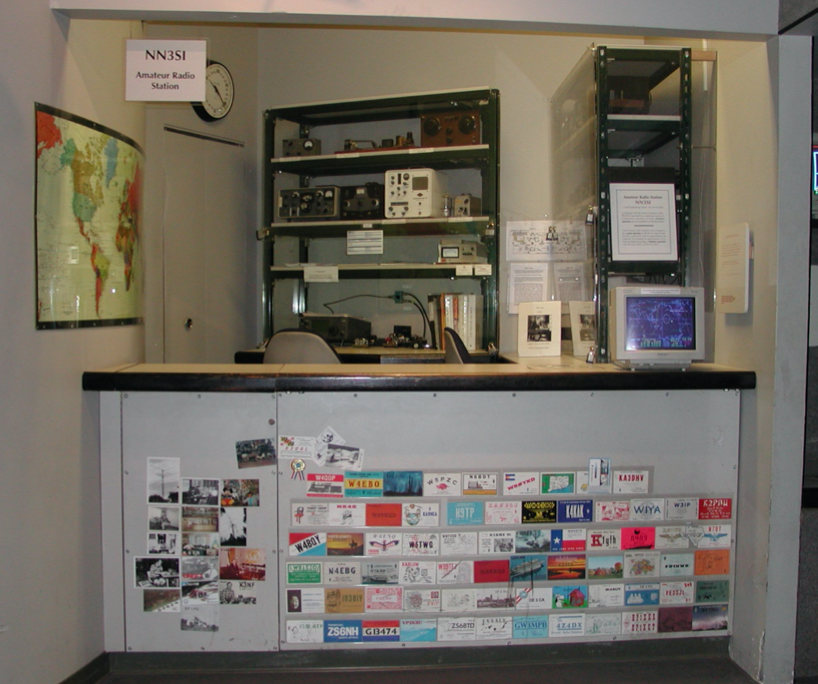 Wherever the station was physically located, NN3SI operators made contacts in countries the world over. Operators even logged off-world contacts with orbiting space shuttles, the Russian Mir space station, and the International Space Station. After HAM operators make contact, they often mail each other QSL cards. These postcards record details of the contact like signal strength and frequency, and also serve as an artistic statement by the radio operator. Many operators proudly display cards received from NN3SI in their home radio stations, and there are thousands of received QSL cards in the station archive.
In addition to the regular duty operators, many HAMs served as guest operators while visiting the museum. Some even scheduled family vacations around their appointment to work at the station. Those who visited but did not operate could receive a special QSL "eyeball" card as a memento of their visit. NN3SI also participated in many special events over the years, such as the opening of the World War II Memorial. Members of MARS (the Military Affiliate Radio System), an amateur radio organization sponsored by the Defense Department served as NN3SI guest operators during that program.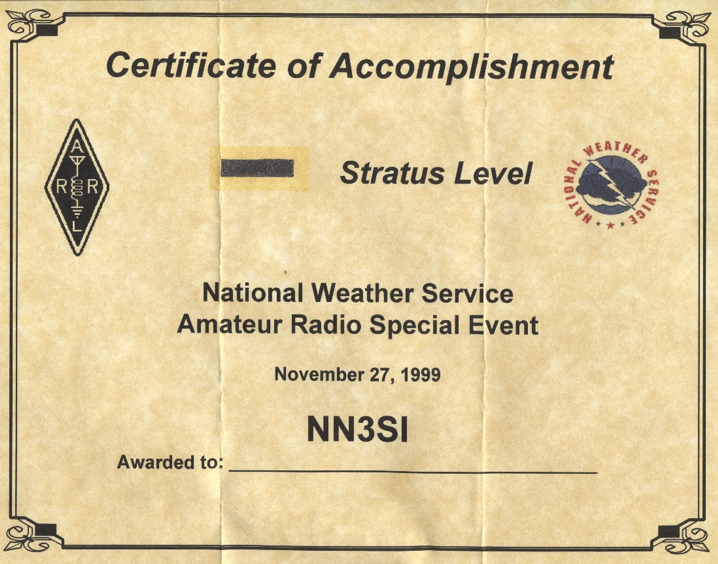 Information Age closed in 2005 when NMAH itself closed to the public for nearly three years of renovations. During that time, NN3SI moved to a temporary location outside the construction zone, near where Person To Person had been. Unfortunately, plans for two new exhibitions that might have provided NN3SI a home never came to fruition. Attempts to find another venue for the station failed, so when the museum reopened in 2008, the station closed.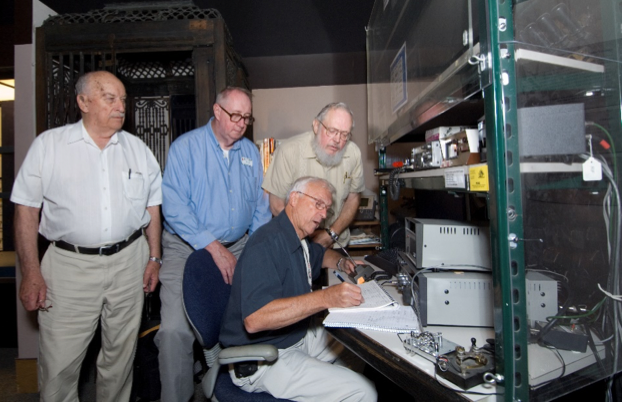 The story does not end there, however. In 2018, Smithsonian staff led by John Weise (N4NPG), organized a new Smithsonian Institution Amateur Radio Group that reactivated the NN3SI call sign. Rather than limited to the American History Museum, the station is now open to all Smithsonian staff members. For now, the station operates intermittently from offsite locations as we slowly return to the air. Looking forward, the group hopes to reestablish a physical station on the Mall. That would allow a resumption of public activities such as the guest operator program, as well as integration with local emergency response networks.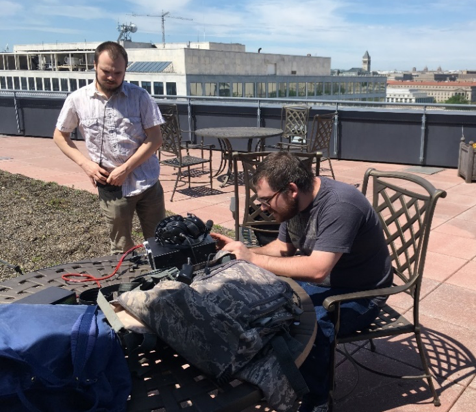 So watch this space as the history of NN3SI continues to unfold!